EMPLOYEE SPOTLIGHT: SUTEERTH VISHNU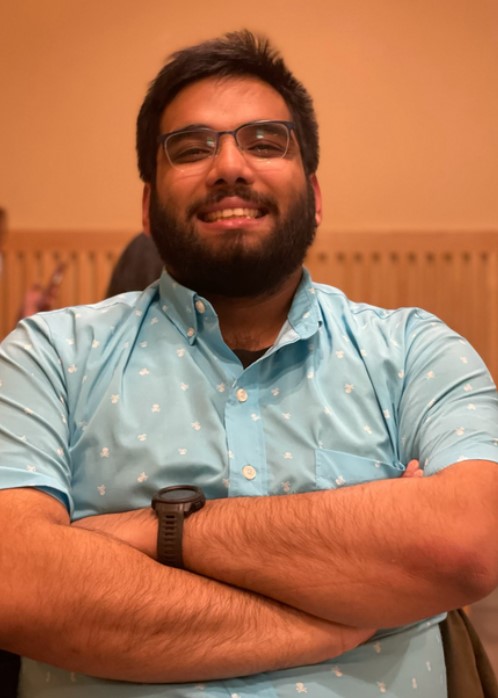 Meet Suteerth Vishnu. He shared with us a little bit about himself and what he does at ANRA as a Software Developer in the US Office.
Do you have an office nickname? What is it?
A: I don't have an office nickname yet. However, everyone says my first name slightly differently. It's different enough to tell who is calling out to me based on the pronunciation. 
What motivates you to wake up and go to work every day?
A: When I used to teach Computer Science, I would tell my students the importance of good code practices. I told them their code might be used on an aircraft or in hospitals, and it's essential to write good code. Now I get to practice what I preached. I get to write tools and applications that make a difference. When you work on challenging problems with smart people, the motivation to go to work finds itself.
What's something most colleagues don't know about you?
A: I spend hours researching, analyzing, and editing various Wikipedia articles, especially if they are obscure and within my expertise. In addition, I also contribute to open source projects by contributing code or conducting code reviews. 
What is your proudest moment at ANRA?
A: For the CAELUS project, I worked on extracting terrain and other essential features to aid in flight planning. The task was no easy feat, requiring weeks of effort and planning. My teammates, who had similarly complex tasks, worked through the weeks and made good progress. On the last day, when everything was working as expected, seeing the fruits of our labor come together made me very proud!
If you could meet anyone in the world dead or alive who would it be and why?
A: John Von Neumann. He was one of the pioneers of modern computing. We use his theories in almost every aspect of computers. In addition, various biographies say that he was incredibly sociable and extroverted. I'm confident that if I did meet him, we would have a fascinating conversation about the progression of computers over the past few decades from highly specialized machines to ubiquitous everyday appliances. 
What has been your favorite project so far at ANRA?
A: Coming from a research and data analytics background, I have a soft spot for ANRA's software app that collects and integrates multiple data sources into a 4D environment. There is always a new challenging dataset to tackle. It allows me to use the experience I have garnered to solve complex problems. In addition, I get to see the immediate impact of my work across various teams.
If you could take a month-long vacation, where would you go?
A: If I had a month-long vacation, I would love to go through Europe. Starting in Rome, Italy, going all the way up to Amsterdam via Switzerland. Afterward, down to Spain through France. I would be able to see the sights and cultures as I go through all of these places. Not to mention the architecture, art and the food.