Enterprise Aerial Data Integration
Create new projects and assign defined roles to users across the enterprise and share the information with stakeholders inside and outside the organization. Easily integrate ANRA cloud with existing enterprise systems leveraging our highly experienced team
Command and Control
Cloud-based platform as well as a mobile operator software for simultaneous command and control functionality as well as communications for line of sight (LOS) and beyond line of sight (BLOS) operations for one or multiple drones.
Real Time Access
Get automated mission management and utilize real time data from the drone for analyzing, reviewing and post operational processing by using our secure cloud based platform.
Manage Compliance
ANRA cloud tracks the complete audit history of all user, drone and related activity. This information is available to the administrators on demand as needed for compliance and reporting.
Analyze and Report
The ANRA Cloud allows users to conduct analyses like property inspections, environmental assessments, 3D measurements and more. Aerial data can be easily shared and integrated into reports and is inter-operable with external analytics software.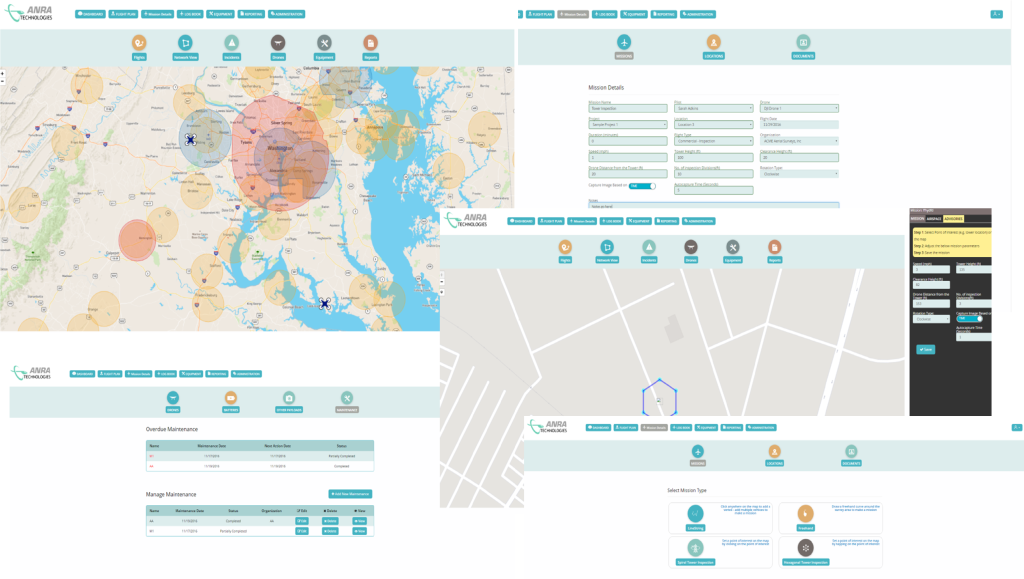 Contact us today
Fill out the application form and our specialist will contact you for a consultation.