ANRA Technologies Adds to its Ranks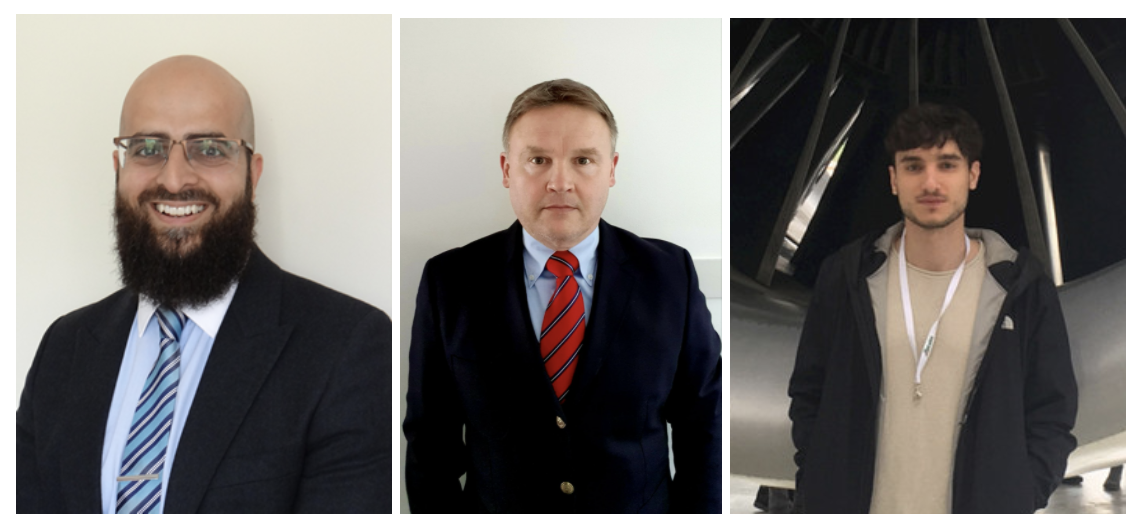 ANRA Technologies expands business development and customer service capabilities by adding key positions with a focus on the UK and European Union.
We are thrilled to welcome new members to our United Kingdom (UK) and European Union (EU) Team team  Zavid, James, and Andrei (left to right).
Zavid Débar is our new Director of Business Development with over 30 years Aerospace and Business Development experience.  Zavid graduated from the University of Central Lancashire with a degree in BEng (Hons) Computer Aided Engineering. Some of his previous engagements include BAE Systems (Typhoon & F-35 Lightning II aircraft), MARA Aerospace and Technologies Sdn Bhd (Malaysia), and Meggitt Aerospace.
James Leslie will take over as our Senior Sales Engineer. He is a graduate of the University of Dundee with a BSc in Mathematics and Computer Science. The former Royal Air Force veteran is also a qualified EASA and UK drone pilot and a retained firefighter. He has worked for companies such as American Science and Engineering, Rapiscan, Atlas Copco, and SkyKam Inspection Services in the past as a sales operations and programme manager.
Andrei Tudor will assume duties as a Project Manager and Business Analyst.  He graduated with a Master's degree in Aeronautical Engineering from Sapienza University, Rome and also has a Bachelor's degree in Aerospace Engineering from Università Degli Studi di Padova. Andrei comes to ANRA by way of EUROCONTROL where he supported U-space activities for the integration of UAVs in the European airspace. Andrei will be based in Brussels where he has a licence for UAS Remote Pilot Open Category – A1/A3.