CAR for Operation of Civil Remotely Piloted Aircraft Systems (RPAS) in India
ANRA applauds DGCA for making the effort to address the burning need to commercialize RPAS applications in India. After reading the draft we feel that that the policy can be enhanced to better serve the public. The new draft regulations can leverage a lot of the work and lessons learned from all the experimentation and validations that have been going on for the past few years in the U.S. and Europe. It is obvious that there are a few areas in the draft that are inspired by the likes of FAA Part 107 rules; but there are a few areas that could be improved upon.
UTM Concepts
With the RPAS market expected to have exponential growth over the next few years and a large numbers of anticipated users, one of the key features would be to have a system that does not require constant human monitoring and surveillance while still ensuring the safety, security and control of the RPASs in the low-altitude airspace.
The system should be capable of providing the human stakeholders the data to make strategic decisions related to mission management whether it is launch, execution, and/or termination of airspace operations.  The procedures and interfaces also need to ensure that only authenticated and approved UAS can operate in the given airspace.
Ultimately, the goal of the UTM project would be to develop an independent, self-directed and scalable system that will manage and monitor the RPAS's and their flights. This kind of system would factor in inputs from external sources such as obstacle, terrain, weather, airspace, command and control link and performance data and make this data available to all operators/service providers. In addition, the system also has to be capable of sending notifications to external stakeholders like public safety, state and local agencies.
There is no single solution or a magic bullet that addresses all the concerns around safe integration of RPAS's into the NAS. Each solution has its pros and con so we believe that an ideal solution would be combination of multiple solutions/technologies.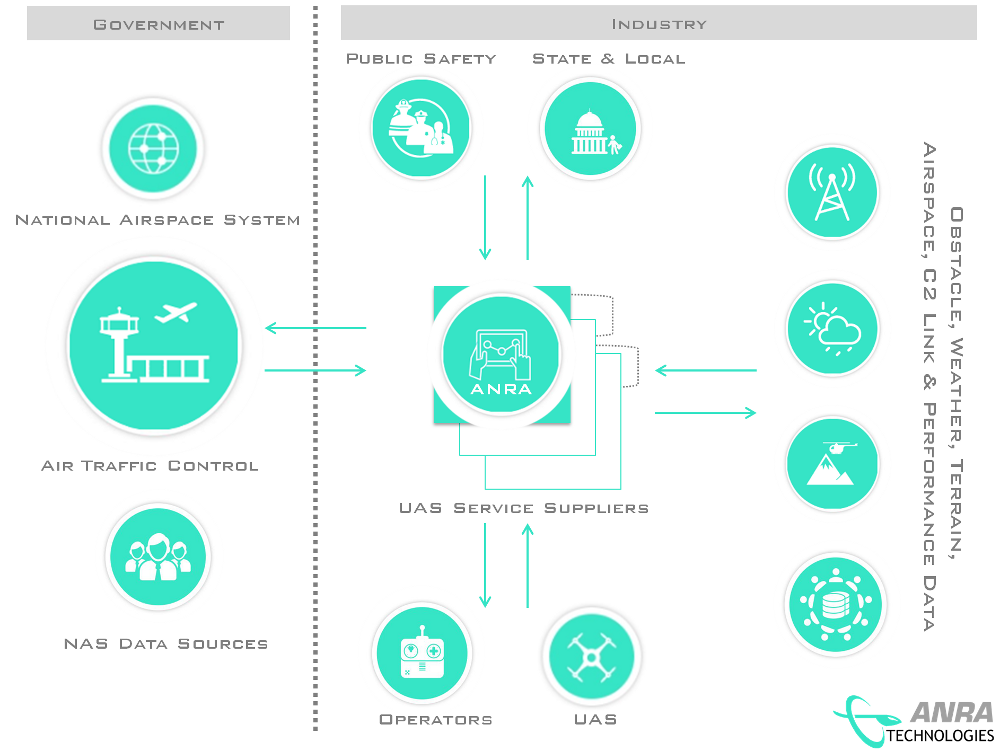 Recommendations and Comments
Here are a few items where we believe DGCA should potentially consider some edits of updates to the draft regulations:
Use of ADS-B for VLOS Operations
Use of RF-ID or other Remote ID Solutions
Use of GSM-ID
Mechanism for operational waivers
Standardized RPAS Pilot/Operator training program or certification like Part 107
Lack of supporting UTM solution
ADS-B
There are multiple reasons that the civil aviation authorities like DGCA should not utilize all RPAS's with ADS-B as there will be too many RPASs to monitor in the sky and be potentially hazardous. The risk may be due to the added RF noise levels the additional aircrafts create in the system and whether the system is capable of handling that load.
A bigger challenge than the RF noise is if all the RPASs broadcast ADS-B – there would be potentially too many ADS-B messages that it may flood the airwaves and the whole system would potentially get overloaded and become unreliable.
An option to work around this problem would be to limit ADS-B to only high risk RPAS operations such as flying beyond visual line of sight (BVLOS), or in controlled airspace. By leveraging this approach, no RPAS operations conducting VLOS would require ADS-B equipment and would make adoption of this technology a lot more practical.
Cellular GSM/LTE
Cellular Technologies like GSM/LTE do not operate on aviation-protected spectrum, so interference can be potential problem. However, cellular security is better than ADS-B because of the multiple decades of experience that exists in the cellular Industry. Multiple forms of  security mechanisms can be used such as certificate based or traditional USIM based ID and authentication.
Cellular coverage is not ubiquitous and there will be areas with no coverage and in that scenario the RPAS after losing its cellular link will lose the ability to see the traffic around it and communicate with a central UTM service, whereas an ADS-B RPAS could perform Detect and Avoid (DAA) autonomously even without a command link.
Additionally, cellular technologies work well for law enforcement because they can either interrogate cellular RPASs directly or use an internet solution for tracking.
Remote ID
There are different solutions possible for Remote ID. However, in our opinion the proposed RF-ID based solution is not practical for RPAS's. RFID based solutions are cheap and would be easy for law enforcement to interrogate, but just do not have the power output or protected spectrum to be a viable solution and the user would have to be is close proximity to positively ID the RPAS.
Here is a link to the concept paper that ANRA presented at ICAO in Montreal earlier this year as one of the few selected companies globally to share potential remote ID concepts.
https://www.anratechnologies.com/home/news/drone-registration-and-remote-id-how-do-we-handle-it/
Operational Waivers
One of the key oversights in the new draft is that there is no provision for a waiver to provide flexibility over proposed regulations. DGCA may potentially consider issuing a certificate of waiver authorizing a deviation from any regulation specified if it finds that a proposed small UAS operation can safely be conducted under the terms of that certificate of waiver.
A waiver can allow a RPAS operator to propose an operation that is not permitted under the new draft rules. It should be the applicant's responsibility to propose means by which the operation may be safely conducted. The waiver process can be used to accommodate new technologies and unique operational circumstances.
Some of the examples for potential waivers include
Operation from a moving vehicle or aircraft.
Night time operation.
Operation over people.
Beyond Visual line of sight aircraft operation.
Operation of multiple small unmanned aircraft systems.
Authorization to conduct operation in restricted airspace or close to airports.
Performance based approvals since not all RPASs will have similar performance characteristics and equippage
Formalized Training/RPAS Operator Certification
ANRA believes that DGCA should consider creating a formalized training/certification program for RPAS operators. The goal of such Remote Pilot certification process should be to ensure the applicant possesses knowledge consistent with the privileges of the Remote Pilot Certificate as well as the ability to manage the risks of flight in order to act as a remote pilot. DGCA should calibrate knowledge and risk management to the level of the Remote Pilot Certificate with a sUAS rating.
The knowledge test should be designed to gauge the knowledge of the operators be it about the aircraft systems, airspace, regulations, operator limitations or emergency procedures.