ANRA Presents at the ATCA Annual Conference
On Tuesday October 2nd, 2018 ANRA participated on the GUTMA UTM panel at the ATCA 2018 Annual Conference & Expo and shared the podium with fellow UAS industry leaders. The panel topic was "Dive into UTM – Initiatives and Technical Solutions".
Amit Ganjoo, Founder & CEO, ANRA Technologies spoke first about UTM in the US (TCL1 to 4, LAANC).
He was followed by Bill Goodwin, General Counsel, Airmap, who covered UTM internationally (U-Space and Asia-Pacific initiatives). Next, Phil Hall, CEO of Relma Tech then gave a presentation on remote identification and tracking, with an update on the US remote ID plans and Manu Lubrano, Co-founder & CEO, Involi talked about flight awareness, merging manned and unmanned data, with an update on EU plans.
Finally, Reinaldo Negron, Product Manager at Project Wing @ X spoke on InterUSS, data sharing and deconfliction.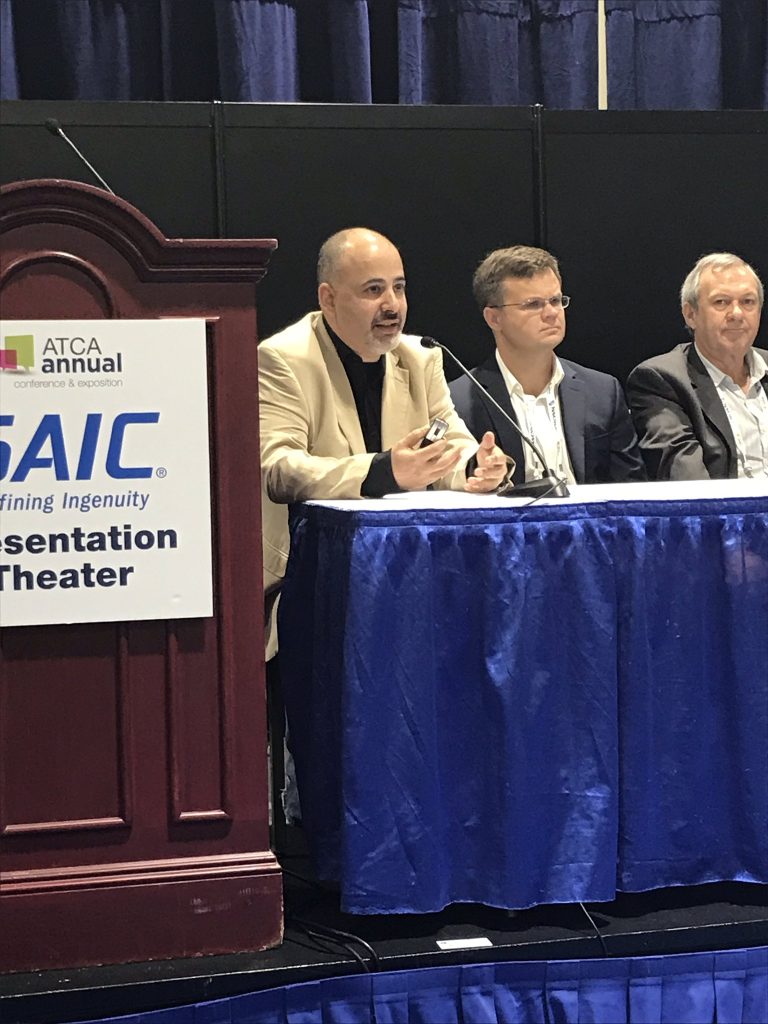 You can learn more about the event and content shared at the link below