ANRA Technologies shares Drone Industry Vision at Commercial UAV Expo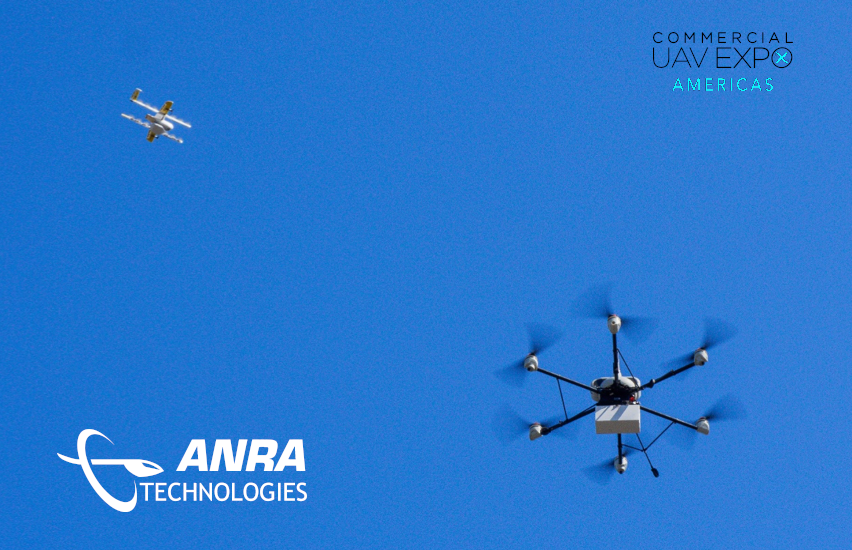 Come and join ANRA Technologies at Commercial UAV Expo Americas in Las Vegas on October 28th  – 30th  and hear our CEO, Amit Ganjoo share his candid views about the opportunities and challenges facing our Industry.
Recently, Amit was also featured as a "Drone Industry Visionary" and you can check out his interview with Jeremiah Karpowiczh. To see what else Amit has to say about the future of drone technology along with insights around what needs to happen in the present to see these visions realized, attend his "Drone Industry Visionaries" session at the Expo. We also encourage you to attend his "UTM Panel" where he plans to talk about what it takes to operationalize UTM along with other Industry partners as well as the FAA. .
Below is the schedule for the two panels and we look forward to seeing many of you at these sessions
UAS TRAFFIC MANAGEMENT (UTM) UPDATES & PROGRESS
Tuesday, October 29, 2019
4:30 pm – 5:30 pm
Pavilion 2
Wednesday, October 30, 2019
10:30 am – 11:30 am
Pavilion 2
As always, please free to reach out to us and setup a time outside of these sessions to talk drones and airspace management with one of our team members during the event.