ANRA Technologies and Drone Talks U-space Fundamentals Training Course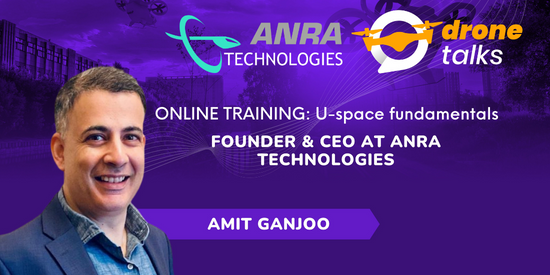 The much anticipated European U-space framework went into force in January 2023 to enable safe and compliant UAV operations at scale within the current Air Traffic Management (ATM) system. But what are the guidelines and fundamentals to U-space and how can organizations gain compliance with the new regulations? 
To answer these questions and provide a comprehensive guide, ANRA's CEO Amit Ganjoo  teamed up with DroneTalks to develop a U-space Fundamentals training program.
The U-space Fundamentals online training  is a comprehensive two-hour online course that provides the fundamental knowledge, skills and understanding needed to fly drones safely and responsibly in the European U-space environment. This course covers critical topics such as airspace regulations, operations planning, risk mitigation and more. This course is suitable for Civil Aviation Authorities, Air Navigation Service Providers, USS Providers, or any organization entering the U-space environment.
The course consists of seven modules, which provide an overview of U-space rules, regulations and requirements; U-space operations from planning to execution; U-space safety considerations; U-space risk management and U-space data management. The course also covers U-space integration with other airspace users, U-space technology and U-space applications. 
Each module consists of video presentations and comes with downloadable documents. By completing the fundamentals course, any organization will improve their ability to operate in the U-space. 
For more information, visit: https://dronetalks.online/courses/online-u-space-fundamentals/