ANRA Solution Awarded the Coolest Technology Award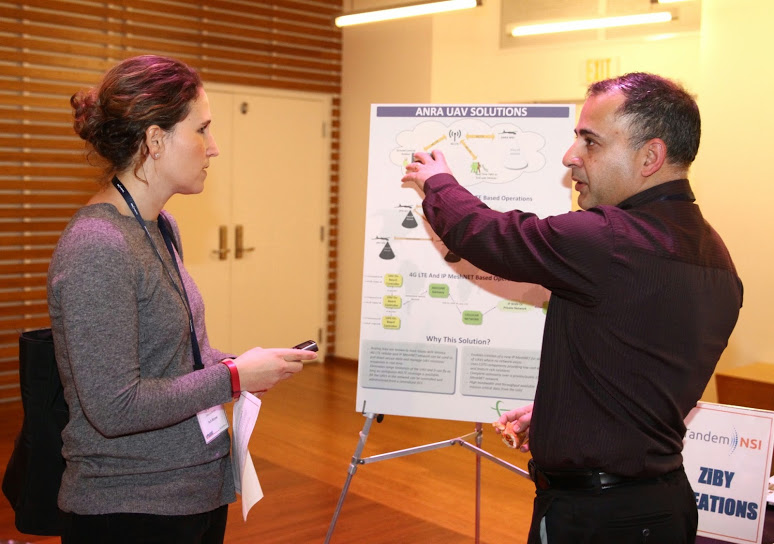 On March 3rd 2015. a dozen or so tech start-ups and innovators showcased their ideas for the future of unmanned aircraft technology, in a competition for various cash grants and awards. The event hosted by TandemNSI sought to award three categories—most interesting national security application, most interesting commercial opportunity and most socially beneficial—along with another award going to the coolest technology.
ANRA demonstrated its cloud based solution for drone connectivity leveraging a commercial 4G LTE network as streamlining service – one single network for multiple users and operators. An operator could be controlling a drone in location A while its video feed can be viewed securely by others in locations B, C and D. Expo attendees appeared to agree, as they voted to give ANRA's innovation the audience choice award.