NASA FAA RTT Data Exchange and Information Architecture Tech Memo Available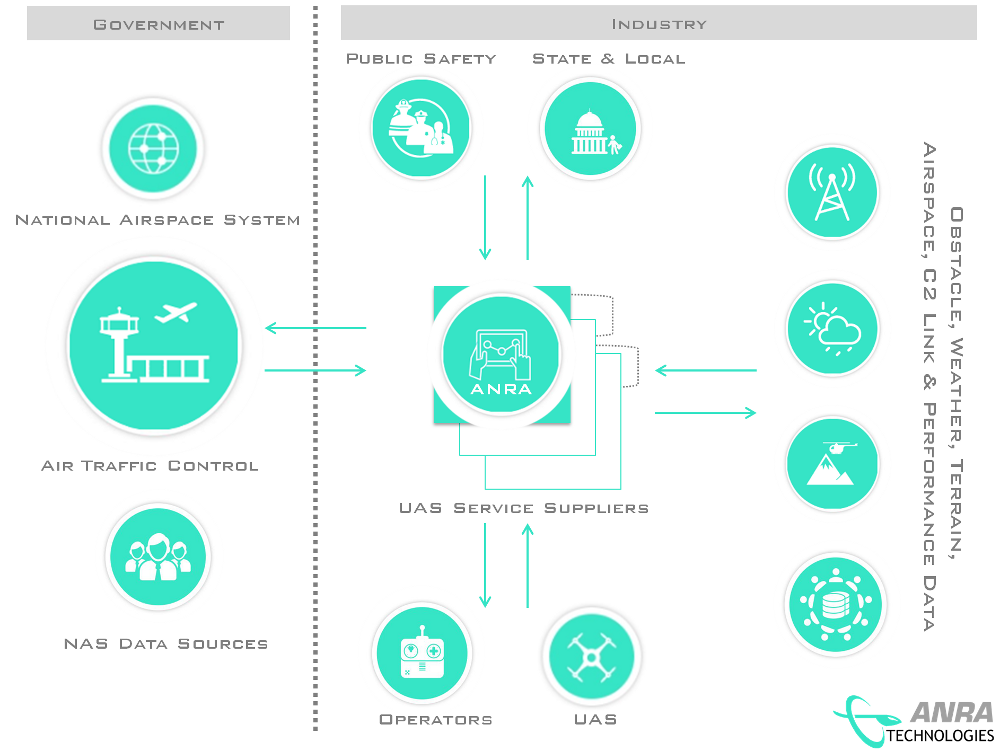 Last week NASA published a NASA Tech Memo which summarizes activities defining and executing the first demonstration of the NASA-FAA Research Transition Team (RTT) Data Exchange and Information Architecture (DEIA) working group (DWG). The document can be downloaded here.
ANRA Technologies along with five other companies including AIRMAP and Amazon participated in this joint demonstration to shake out concepts of multiple USS's/operators working through FIMS for common situational awareness.
The demonstration focused on testing the interactions between two key components in the future Unmanned Aircraft Systems (UAS) Traffic Management (UTM) System through a collaborative and distributed simulation of representative scenarios.
As a followup to this demonstration, ANRA is also engaged in the upcoming NASA UTM National Campaign and ANRA USS platform is getting used an multiple FAA test sites this summer for LOS and BVLOS testing and integration with the FIMS.
Contact us for more details or to schedule a demo of the DroneUSS platform.