ANRA Technologies Awarded Contract to Provide Mission Manager Software to New York Power Authority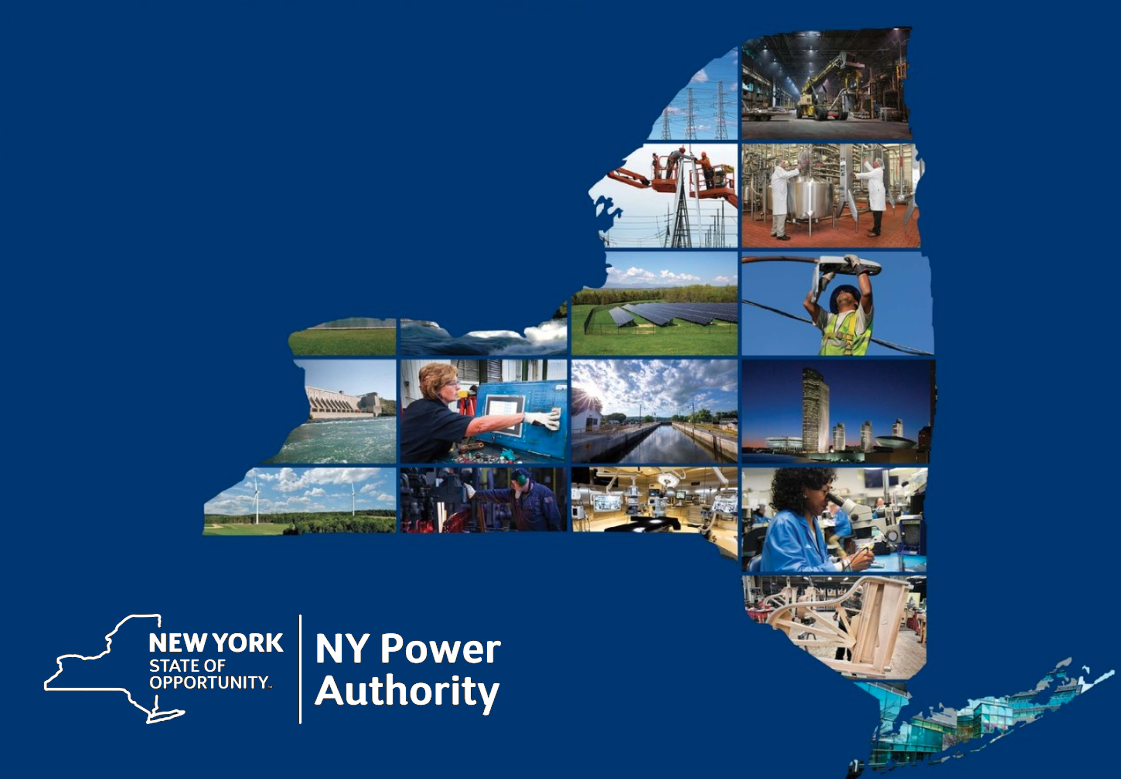 ANRA's technology to allow NYPA to advance its VISION2030 Strategy by Increasing Workflow Efficiency, Improving Fleet Management, and Ensuring Safety of Operations of Enterprise Air, Sea, and Land Robotic Systems 
WASHINGTON and NEW YORK – After participating in a competitive procurement process, ANRA Technologies, a leader in integrated airspace, mission management and delivery systems for uncrewed vehicles, announces the company's selection for a contract to provide Mission Manager Software for the New York Power Authority (NYPA). The five-year agreement will allow ANRA to provide technology that will enable NYPA to utilize robotics for transmission line inspections and observation necessary for power restoration after weather events. The software will assist NYPA in meeting the clean energy strategic priorities of its VISION 2030 strategic plan and support the Authority in advancing New York's Climate Leadership and Community Protection Act, a nation-leading clean energy agenda.  
"As the nation's largest state public power organization, the New York Power Authority promotes innovation that supports energy efficiency, the development of clean energy technologies and programs that will help reduce greenhouse emissions. We are pleased to be able to use systems like the Mission Management Software that will help us meet our VISION2030 strategic goals as we work to help create a more resilient New York powered by clean energy," said Brian Saez, senior vice president for Power Supply at NYPA. "With smart technology like this Mission Management Software, NYPA staff can improve awareness and operational information sharing throughout our enterprise and communications with our stakeholders".
 ANRA's mission manager software will allow NYPA to manage its robots safely, reducing risk for front line NYPA employees that otherwise might be exposed to hazardous conditions when using more traditional methods of inspecting infrastructure and monitoring equipment. This technology will help NYPA improve shared situational awareness across its enterprise and assist in reducing response time and improving workflows for everyday operations and maintenance projects as well as weather events and other emergency response activities.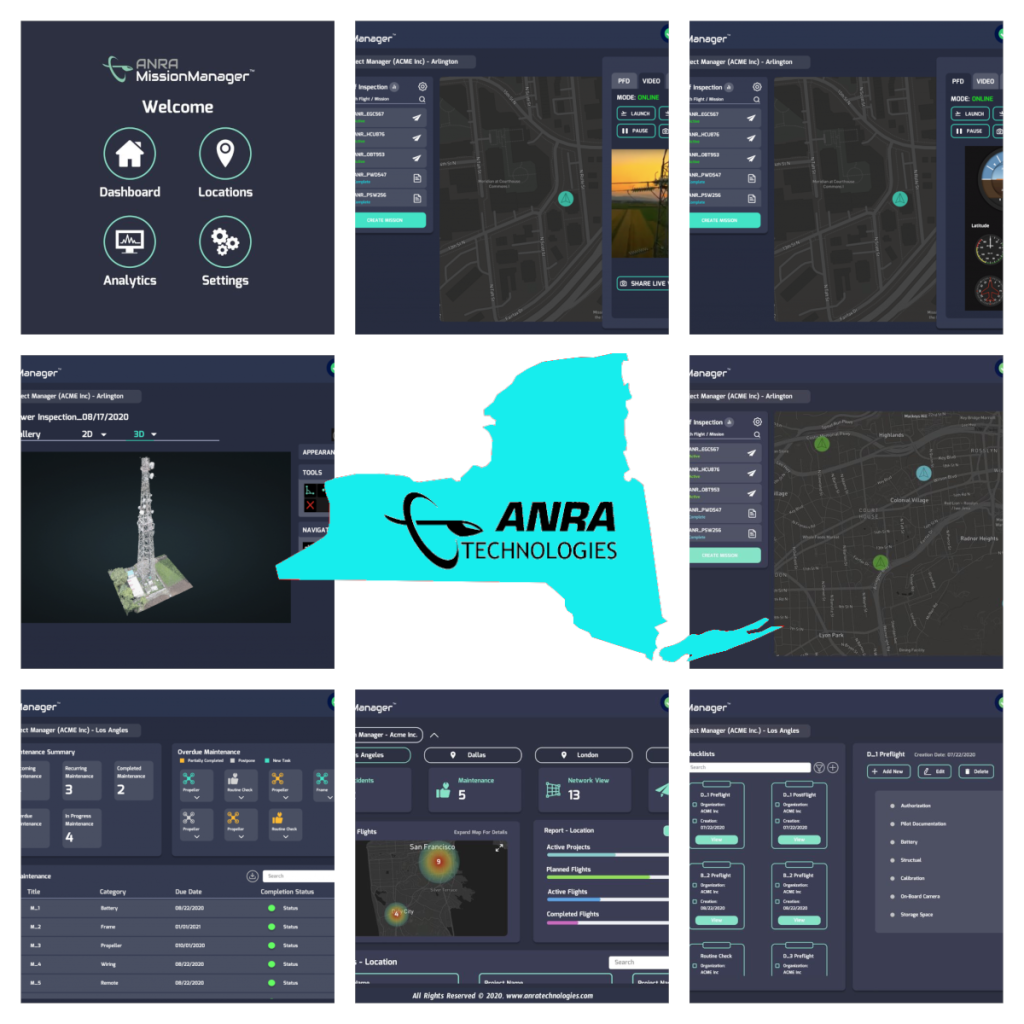 ANRA looks forward to their collaboration with NYPA to develop a solution that meets the requirements for a software platform that is integrated with existing NYPA tools and services but also allows for improving efficiencies. 
"We are thrilled to collaborate with an enterprise like NYPA that uses air, sea, and land systems that will be integrated, managed, and operated with our single software platform," said Amit Ganjoo, founder and CEO of ANRA Technologies. "Our background and experience working with the FAA, NASA and Fortune 50 enterprises will help ensure safety of the mission while enabling the technology that ultimately reduces risk for the NYPA teams that work hard and in sometimes potentially hazardous conditions".
About ANRA Technologies
ANRA Technologies is an international provider of airspace management solutions for autonomous aircraft operators and airspace managers. ANRA offers intelligent and modular traffic management software capabilities for UAS Traffic Management (UTM)/U-space and Urban Air Mobility (UAM) operations. For organizations that need an enterprise-class drone operations solution, ANRA offers Mission Manager, and for delivery solutions, ANRA offers DELIVERY. Learn more by visiting www.flyanra.com
About NYPA
NYPA is the largest state public power organization in the nation, operating 16 generating facilities and more than 1,400 circuit-miles of transmission lines. More than 80 percent of the electricity NYPA produces is clean renewable hydropower. NYPA uses no tax money or state credit. It finances its operations through the sale of bonds and revenues earned in large part through sales of electricity. For more information visit http://www.nypa.gov and follow us on Twitter @NYPAenergy, Facebook, Instagram, Tumblr and LinkedIn.

New York State's Nation-Leading Climate Plan
New York State's nation-leading climate agenda is the most aggressive climate and clean energy initiative in the nation, calling for an orderly and just transition to clean energy that creates jobs and continues fostering a green economy as New York State recovers from the COVID-19 pandemic. Enshrined into law through the Climate Leadership and Community Protection Act, New York is on a path to achieve its mandated goal of a zero-emission electricity sector by 2040, including 70 percent renewable energy generation by 2030, and to reach economy wide carbon neutrality. It builds on New York's unprecedented investments to ramp-up clean energy including over $33 billion in 102 large-scale renewable and transmission projects across the state, $6.8 billion to reduce buildings emissions, $1.8 billion to scale up solar, more than $1 billion for clean transportation initiatives, and over $1.6 billion in NY Green Bank commitments. Combined, these investments are supporting nearly 158,000 jobs in New York's clean energy sector in 2020, a 2,100 percent growth in the distributed solar sector since 2011 and a commitment to develop 9,000 megawatts of offshore wind by 2035. Under the Climate Act, New York will build on this progress and reduce greenhouse gas emissions by 85 percent from 1990 levels by 2050, while ensuring that at least 35 percent with a goal of 40 percent of the benefits of clean energy investments are directed to disadvantaged communities, and advance progress towards the state's 2025 energy efficiency target of reducing on-site energy consumption by 185 trillion BTUs of end-use energy savings.